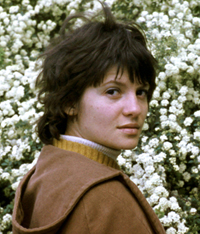 <!

Lucci was raised in Bucharest, Romania.

Lucci was attracted to art and she enjoyed drawing and painting but her parents steered her toward a more lucrative profession, Architecture.

Graduates with a master degree in Architecture from the Bucharest Institute of Architecture "ION MINCU".

Emigrates to US together with her husband and takes residence in the San Francisco Bay Area and then to the California Gold Country.